Live your life to the full
Referrals
Refer patients for specialist treatment
Welcome to
Duffield Road dental care
Our friendly Derby based dental practice serves the local and wider community with high quality dental treatments. If you're experiencing toothache, gum problems, or infection, which is mild or severe, we can provide relief and remedy. Additionally we fit dentures and offer teeth whitening. If you're not yet registered with us, but would like peace of mind that your teeth are in safe hands, we'll set up regular check-ups to keep serious dental issues at bay. We're here to help you.
New Patients
Why choose us
White Fillings
Put an end to toothache
Whitening
Brighter, dazzling teeth
Dentures
Comfort & performance
Implants
Long lasting solution
Periodontics
Protect your oral health
Dental care designed for you
Duffield road dental care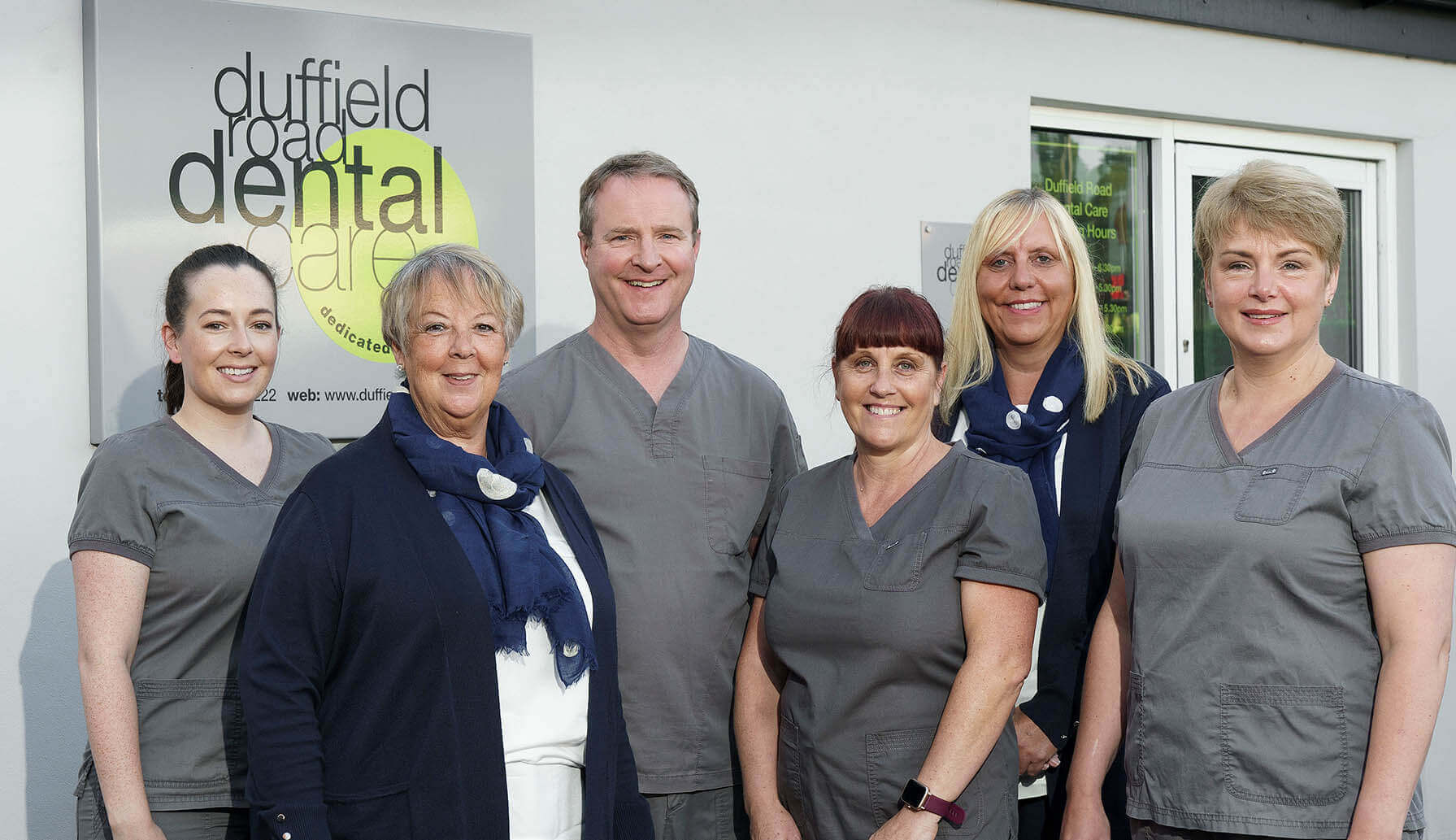 Our team & clinic
Experienced & friendly
We have a team of experienced dentists who offer a range of high level dental treatments, as well as a personalised approach to our patients' dental care. We'll work with you to ensure your teeth and gums are kept healthy. If you're visiting us for the first time because you need urgent care, please allow us reassure you we're in a position to deal with advanced gum disease, tooth infections that have spread to the root canal, and provide natural looking white fillings, amongst many other vital treatments.
Trained to help nervous patients
Cosmetic and general dentistry
Rejuvenate your smile with teeth whitening
Advanced gum disease treatment
Pain free root canal work
Preventative measures to keep teeth and gums healthy
Get in touch today
Fill in the form or call 01332 556222
If you'd like to register with us, book a routine check up appointment, or arrange a consultation to talk about any dental issues you're having, please get in touch.